Outlook allows us to easily switch between calendar views like "Day", "Work week", "Week" and "Month". What I miss on this list is my favorite calendar view, available in Google Calendar and some other apps: "3 days".
I find that the view showing the next 3 days (by which I mean today + 2 next days), is perfect. It allows noticing events in the near future that might require preparation today. But it's less than 5–7 days, which can be a bit overwhelming.
So, how to do it? It's actually as simple as learning a single keyboard shortcut!
Alt + 3
Or more generally, Alt + number of days between 1 and 7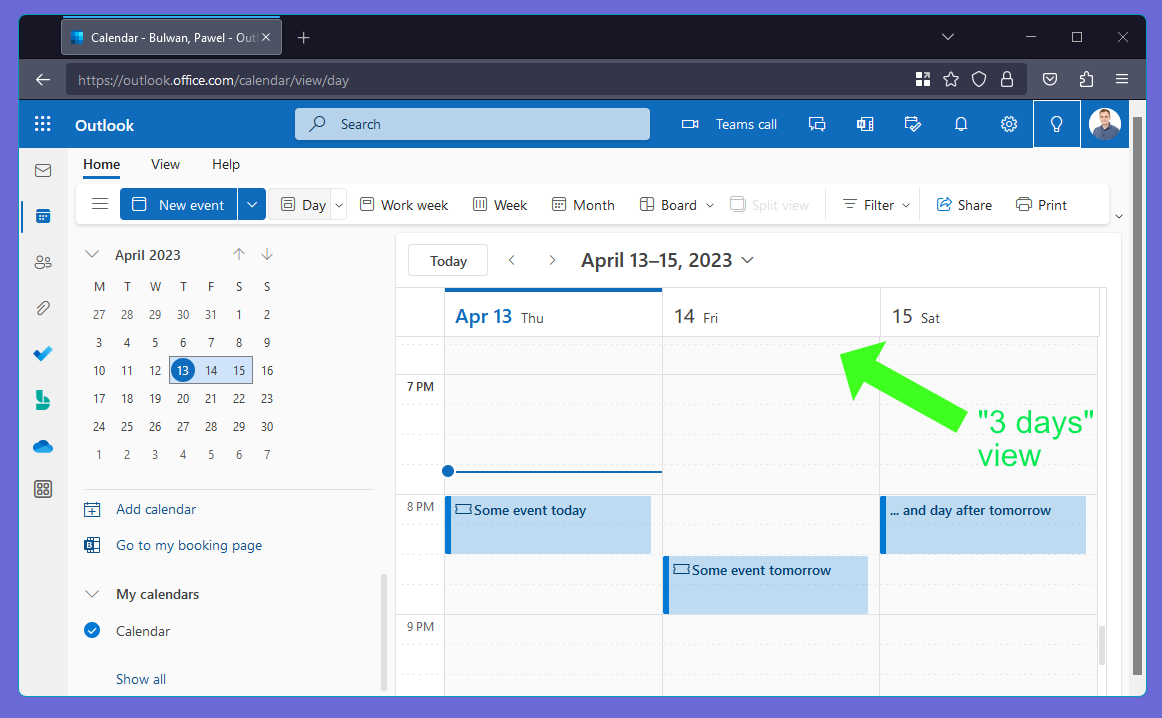 The downside is that I cannot see a way to make it "skip" weekends. So on a Friday you would just see Friday + Saturday + Sunday. But maybe there is no point in worrying about the next week on a Friday? 😉